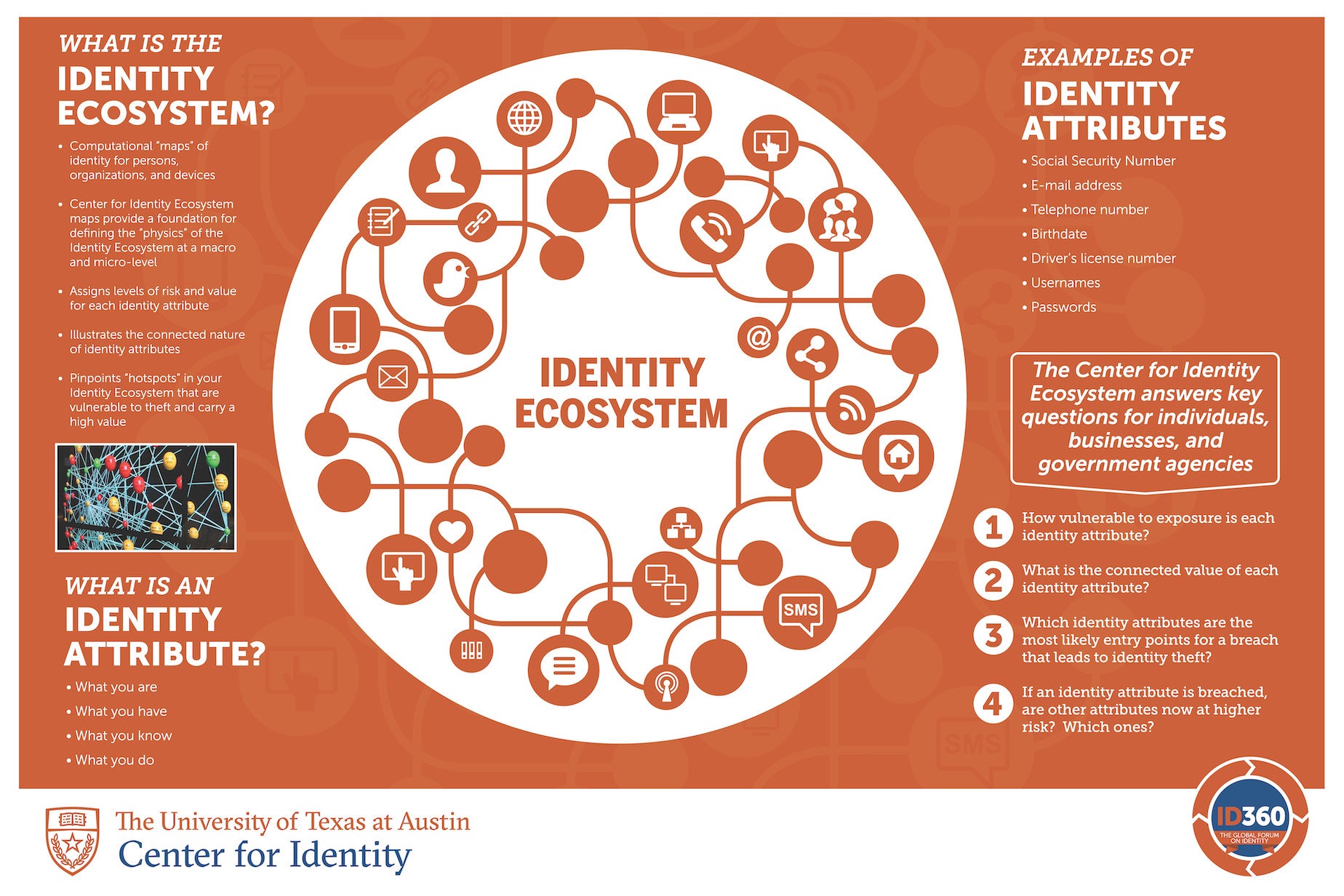 Critical Need
The Identity Ecosystem project is building an unprecedented understanding of the value and liabilities associated with identity assets, as well as the relationships among identity assets to discover the best practices, policies, and technology to protect, share and use the identity assets of individuals, organizations, and devices.
Research Program Abstract
 Identity Ecosystem Maps deliver a computational characterization and visualization of identity assets and the relationships between identity assets, as well as a decision-support tool identifying and predicting exposure risks and resulting liabilities for respective identity assets.  These Identity Ecosystem Maps for people, organizations, and devices serve as crucial information for identity protection, enrollment, proofing, authentication, and response management. Additionally, these maps provide a foundation for defining the physics* of the Identity Ecosystem at both the macro- and micro-level, enabling:
The assignment of risk levels and locations (entry points) within the Identity Ecosystem
The description of evolving threats
An understanding of how identity asset values and liabilities are associated with risks to financial security, personal security, and national security
Potential Impact
The term "physics" is used to emphasize the Center for Identity's hypothesis that the Identity Ecosystem's elements exhibit dynamic interactions which can be identified as well as mathematically described and verified. UT CID's discoveries can be used to gain a deeper understanding of the basic nature of digital identities. The statistically predictive insights and solutions support significantly improved approaches to identity management, fraud protection, and trust management in cyberspace.